Year Round Programs at the Linda Loring Nature Foundation
LLNF offers after school programs during the school year in collaboration with partners such as the Nantucket Community School. In the spring of 2019 we ran Ready for Robotics!
LLNF hosts a monthly Science Pub during the winter in collaboration with local bars and restaurants on island to bring scientific talks to the community in a fun, relaxed setting. Now in it's 5th year, LLNF is partnering this season with The Saltbox Tavern and Table to host their talks. Food and drinks available for purchase.
LLNF staff work with all of the island's schools to deliver in-class science and nature lessons for all ages on a wide variety of topics.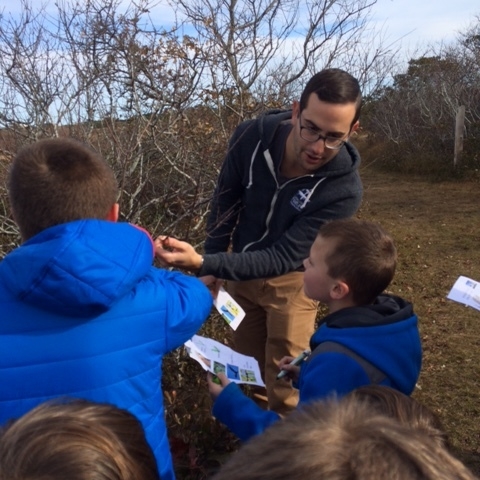 LLNF partners with schools and community organizations to offer its property as a site for field trips.
Throughout the year LLNF offers workshops for adults. Examples of past programs include workshops with the Saltmarsh Senior Center, collaborations with the Nantucket Book Festival, hosting a Nature Story Slam in partnership with the Nantucket Atheneum, and Birds and Brews!
Our newest program is Learn to Bird, a collaboration with the Nantucket Community School.
Check out our special programs like the popular Trails and Treats and Phenology Fun Fest! Exciting, new events are in development...we'll make sure to let everyone know when special events are coming up!
LLNF partners with other non-profit organizations for collaborative programming. Staff also advance science communication in-person at community forums and digitally by writing for local news outlets and publishing educational materials such as our popular Species of the Week series!
Want to get involved with research and assist with data collection? We have several opportunities!
LLNF staff mentor and help students pursuing independent projects to design ecologically-sound research.